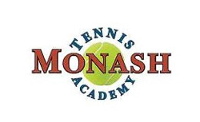 Social Competition Information

For Adult players who wish to play/practice competition in a less competitive environment and to make some new tennis friends.
High School Players training with Monash Tennis Academy may also be participating.
Play Social Competition to:
Practice your Tennis and know what to improve on!
It is also a Casual Competition, so you needn't commit to all weeks.
However we do require all participants to submit their attendance in advance.
Social Competition 1 runs from January to May each year
Social Competition 2 runs from July to November each year
*Dates are subjected to change*
---
Fridays commmencing from 5.30pm
Latest arrival of Players will be 7pm.
$15 per entry each Friday or $120 for 10 prepaid entries, payable before play
Additional Fees
- Annual Monash University Tennis Club Social Membership fee $5 (Current Monash University Students/Staff) or $10 (All others)
Payable at the 1st session. Memberships will expire at the end of every year.
Format
Format

- 2 Matches of First to 6 Games.
All Matches - 1 set of 6 games, Sudden Death (No-Ad Scoring)
tie-break at games 6-6, last point at
Trophies & Prizes
: Trophies will be given to the Winner & Runner Up of each section of every Social Competition.
A Grade being the highest and C Grade being the lowest
No Play will commence if it is raining or the court is full of puddles before commencement of play.
The competition supervisor will attempt to let the players know by 5pm via a text message.
Please ensure we have your correct contact details.
---
Please read through our
Policies
prior to registration
*Entries for Current & Past Monash Uni Students & Staff will be prioritised. We will need your student/staff ID Number.
Community Members can still send through their entry forms.
We will process them after we have ensured the tennis club's community members quota is not surpassed.
Priority will be given to community members in our coaching program.