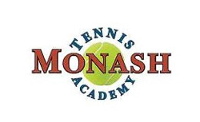 ABOUT US
MONASH TENNIS ACADEMY was formed in 2008 to provide tennis coaching services at Monash University Clayton Campus and its surrounding community.

We also commenced coaching at Westall Tennis Club in 2015 and many students have the tranqulity surroundings at this club.
Majority of our students @ Monash University Clayton Tennis Courts are University Students, University Staff and Working Adults
We run our Junior Programs @ Westall Tennis Club using modified Kids Tennis Racquets, Nets and Balls.
Our students come from a wide array of Multi-cultural backgrounds and we always ensure our students enjoy the journet of learning and improving their tennis with us
Our Coaching Philosophy
At Monash Tennis Academy, we believe :
Every individual is different. Learning methods & pace may differ from person to person
In using correct biomechanics to produce efficiency in all physical aspects of tennis
Stroke repetitions using the correct techniques are necessary to correct and strengthen a technique change in a closed skill environment,
thus ensuring it occurs naturally in an open skill environment
In ensuring our students understand the WHY, WHEN & HOW in tennis
Physical, Technical & Mental Efficiency will lead to Overall Efficiency
A Passion for Tennis leads to success in Playing Tennis!
At Monash Tennis Academy, we take our coaching programs seriously and have a genuine interest in each player's improvement and performance
We have an expectation that you will attend all sessions and put in your utmost effort, and also to follow our advice that will assist in your tennis development
SHARING OUR PASSION of TENNIS with YOU