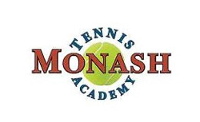 As the tennis courts at Monash University Clayton are getting refurbished,
we will only resume coaching and doing lessons at Monash University Clayton
when the courts have completed their refurbishment in May 2020.

In the meantime, we have moved our Coaching Program to Westall Social Tennis Club.

Adult Group Lessons
Beginners

Adults who are new to tennis and want to learn the basics in a group environment

Main objectives - Introduction to Basic Tennis Techniques, Strokes and Footwork
Adults who know the basics and want to practice them in a Group Environment

Main objectives - Learning how to maintain a short rally
Adults who can have a slow pace rally of 4 to 6 shots, can serve and return and want to improve them in a Group Environment

Main objectives - Improving consistency, basic matchplay & strategy
Adults who can hit with some pace and want to enhance their rallies with depth, spin & consistency in a Group Environment

Main objectives - Improving pace and accuracy of rallies, matchplay and strategy
Adults who are actively playing Weekend Competition, or have taken a break from Pennant or similar standard competitive tennis and wish to get back into it

Main objectives - Improving Matchplay, patterns of play and strategies
*Send us an email if you are keen
Maximum of 4 Partcipants per group, Minimum of 3 Participants to commence
Term runs for 10 weeks from commencement
Participants are expected to attend all lessons
Group Lessons are not Private Lessons. We are not able to give individualised attention during group lessons.
All current Group Participants who need extra help/more individualised attention will be offered a 30 mins Private Lesson for $35 per session if needed
Beginners

$250 (Current Monash Students & Staff)
High Beginners, Low & High Intermediate
$375 (Current Monash Students & Staff)
30 mins Private Lessons

(Only for students currently enrolled in group lessons)
*We require a $30 deposit + $1 surcharge for all new students.
This is to ensure that students do show up for their lesson after placing a booking.
Deposits are paid through the online enrolment portal upon submission of your details
Please read through our
POLICIES
prior to enrolment