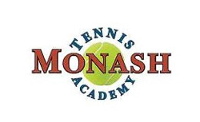 Social Membership @ Monash University Tennis Club
All Social Competitors are required to have Social Memberships at Monash University Tennis Club.
Social Memberships provides insurance, by Tennis Australia ,for any injuries suffered by Players during Social Competition.
Fees are $5 for Current Monash Students / Staff and $10 for all others.
You will only need to pay once a year for the Social Membership.
Social Memberships will expire at the end of every year to concide with the last Social Competition of each year.
Cash Payments and Bank Transfers will be accepted (Details will be emailed to you prior to commencement)
Fees to pay for your 1st Social Competition of the year - $15 (Fees for Every Friday) or $120 for 10 Prepaid Entries and $5/$10 for the Annual Social Membership
Fees to pay for Subsequent Fridays - $15 (For Casual Entries)
For ALL Current Monash University Students/ Staff, please register for
*Form Best Viewed via Desktop view*