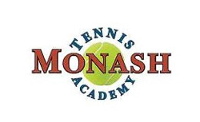 Monash University Clayton Campus Tennis Courts
Click Here for a view of the Tennis Courts on Google Maps
Click Here for Information on Travelling to Monash University Clayton Campus
Click Here for information on Car Parking @ Monash University Clayton Campus


Where are the tennis courts?
The Tennis Courts are located beside the Playing fields and above the Doug Ellis Swimming Pool on the map
(Currently showing as
Northern Pavilion Construction Site
)
The Tennis Pavilion is located to the right of the tennis courts
Notes about Car Parking
Weekdays
The next closet paid parking is at carpark SE1 for hourly parking and daily parking
Free Parking is available at SE1, SE3, SE4, SE5 and S1 after 4pm
Weekends
Free Parking is available at SE1, SE3, SE4, SE5, S1 (in order of proximity to the tennis courts).
*Please check signage as circumstances may change. We will not liable for any Parking Offences if you have parked inappropriately*
---
Westall Tennis Club is located at the corner of Osborne Avenue & Brandon Way in Clayton South
Please ensure you enter Osbourne Avenue from Westall Road and not from Clayton Road
Click here for a view of the Tennis Club on Google Maps
Parking is available next to tennis courts at The Grange Reserve.
There are no restrictions on parking that we know of