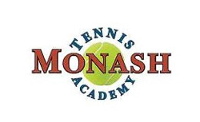 As the tennis courts at Monash University Clayton are getting refurbished,
we will only resume coaching and doing lessons at Monash University Clayton
when the courts have completed their refurbishment in May 2020.

In the meantime, we have moved our Coaching Program to Westall Social Tennis Club.

3 x 1hr Private Lessons For $229 (Usual Price $240)

3 x 1.5hr Private Lessons For $339 (Usual Price $360)
*All Lessons have to be completed within a 7 day period*
*Mystery Prize upon the completion of a successful challenge*
1) Choose a Day & Time for your 1st Lesson in the table below
2) Complete your registration process and payment as applicable
3) We will contact you to arrange the remaining 2 lessons
We will contact you within 24 hours to arrange/confirm the first lesson.
Please do not show up unless you get a confirmation from us.
Terms & Conditions
Bookings are subjected to availability
Payment for all lessons will be collected upon enrolment (2.2% Credit Card Surcharge Applicable)
Please contact us if you wish to pay Cash or via Electronic Fund Transfer
All payments will have to be made before commencement of lessons
No refunds for lessons will be given.
Makeups will be organised if students cannot complete 3 lessons due to bad weather
Credits cannot be transferred from current coaching programs